IT services are support services provided by an information technology (IT) service provider. An IT service provider is a company that specializes in the planning, design, implementation, management, and maintenance of an organization's IT infrastructure.
The main goal of IT services is to provide businesses with a competitive advantage by improving their efficiency and productivity, and can also help organizations reduce their costs, increase their revenues, and improve their customer satisfaction levels. In addition, IT services can help organizations improve their communication and collaboration capabilities, and increase their agility.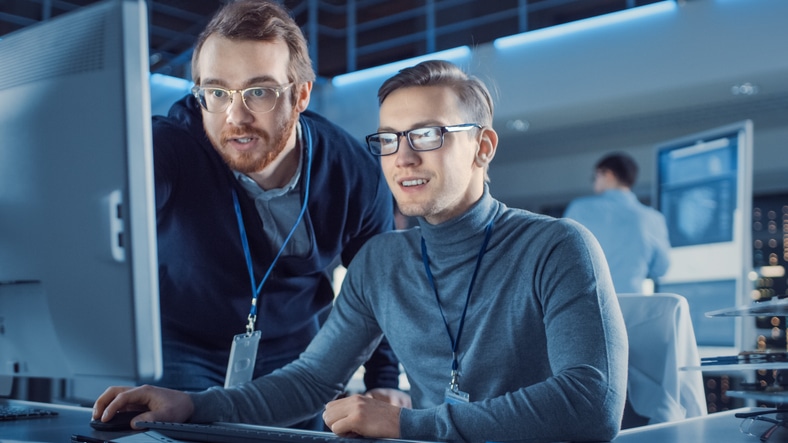 What Are the Benefits of Using IT Services?
There are many benefits of using IT services. Depending on the size of your business and the nature of your company, you will have different needs across the board. However, regardless of your company's background, some of the most important benefits to hiring an IT technician include the following.
Improved Efficiency and Productivity
One of the main goals of managed IT services is to improve the efficiency and productivity of businesses. By outsourcing your IT needs to a service provider, you can free up your internal resources so they can focus on more important tasks. In addition, service providers have the expertise and resources required to efficiently manage your data infrastructure. As a result, you can expect to see an improvement in your organization's overall efficiency and productivity levels.
Reduced Costs
Another major benefit of using IT services is that they can help you reduce your costs. When you outsource your IT needs to a service provider, you only must pay for the services you need. In addition, service providers usually have economies of scale that allow them to offer their services at a lower cost than what you would incur if you managed your own IT infrastructure. As a result, using professional IT services can help you save a significant amount of money over the long term.
Improved Customer Satisfaction Levels
A great reason to consider a professional IT service is that it can help you improve your customer satisfaction levels. Service providers can help you implement systems and processes that are designed to improve your customer service offerings. In addition, they can also help you troubleshoot any issues that your customers may be having with your systems and processes.
Conclusion
As you can see, there are many benefits of using IT services. If you are looking for ways to improve your organization's efficiency and productivity levels, save money on your overall costs, or want to improve your customer satisfaction levels, then using IT services can also help you achieve that goal. Regardless of your motivation to hire an IT professional, you will be enhancing the security and efficiency of your company.
Move your business forward securely with Calitso IT, the Calgary and area IT company providing industry-standard, comprehensive managed IT services. Calitso IT is your local authority for proactive cybersecurity enhancement, data backup and recovery, cloud services and migration management, network upgrades and consulting enterprise network management, and more. Our network technicians provide custom IT support for your business. For all of your managed IT service needs, contact Calitso IT today at (587)794-4134 or toll-free at (888)753-4134, or email us at [email protected].